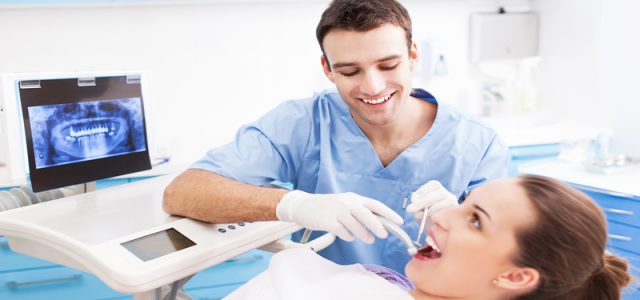 What are Dental Veneers?
Considering veneers in Chicago? If you are unhappy with your smile, then veneers might be for you. Veneers are commonly used to change a tooth's size, color, length, and shape. Veneers can be used on one tooth, or all your teeth, depending on your budget and preference. Read on to learn more about veneers.

What is a dental veneer?

Veneers are custom-made shells that cover the front of your teeth. The shells are thin and made from either ceramic or resin composite materials. Veneers may be a good option for you if you have teeth that are worn down, chipped, uneven, or irregularly shaped. Consult with a veneers in Chicago dentist to find out if veneers are right for you.

What are the benefits of veneers?

Dental veneers will give you the star-worthy smile you've always wanted. Dental veneers will give your teeth an evenly spaced, bright appearance. Veneers do not stain, so you don't have to worry about polishing them like you would your teeth. Getting veneers doesn't require significant re-shaping of your teeth, which happens when you get a crown.

Are you a candidate for veneers?

Veneers are suitable for most patients. Before undergoing any cosmetic dentistry procedure, it is important that you have healthy teeth and gums. If you do not have enough tooth enamel, the dental veneers will not have a sufficiently strong bonding surface. If you grind your teeth, you may not be a candidate for veneers, since these habits are harmful to your oral health.

If you want a celebrity smile, call Chicago Dental Arts or contact us at (312) 642-6631 to schedule a dental consultation today. We specialize in creating gorgeous smiles that last a lifetime!