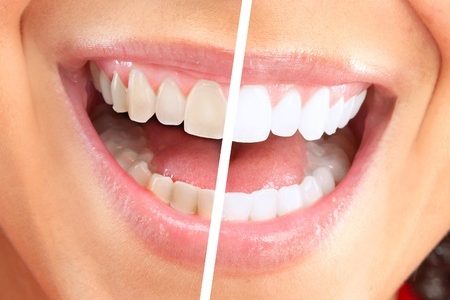 Choosing the Right Teeth Whitening Options
A simple way to improve your smile is to whiten your teeth. It's easy, fast, not too expensive, and can vastly improve the way you feel about your smile. While many people try to use at-home whitening products, they are often unsuccessful. Sometimes it's because the product doesn't work properly, while other times it's because the person doesn't use the product long enough or can't stand the taste or texture of the whitening gel and inserts.
The Chicago Dental Arts offers a number of whitening options to our patients, and we are glad to work with you to choose the right one. Whether you want quick in-office laser whitening, a professional grade at-home kit, or a more complex procedure like dental veneers, Chicago City patients have many options.
In-Office or At-Home Whitening Options
When dentists started offering whitening treatments, many patients were concerned that it would affect tooth enamel and increase tooth sensitivity. With the new in-office Teeth Whitening Chicago systems, the strength of the whitening is adjusted for each patient so the level of whitening is just right. Your dentist can provide you with gels that help to prevent sensitive teeth and enamel loss, and the results with in-office laser treatments can be up to eight shades brighter. You can walk into our office with stained teeth and leave with a brand new pearly smile.
For clients who don't want in-office treatment, there are professional grade at-home kits. By applying the gel and following the instructions, you can see similar results without ever having to spend time getting treatment in the office. Some patients who enjoy the results of at-home treatment get over the fear of the in-office treatment and schedule an appointment for laser whitening.
Porcelain Dental Veneers
Another option for teeth whitening is dental veneers. Chicago City patients who want a more permanent option and don't mind scheduling a few appointments will likely love the way porcelain veneers change the look of their smile. Veneers are made from thin sheets of porcelain custom designed to fit your teeth. With porcelain dental veneers, Chicago City clients no longer have to worry about teeth staining because the material resists stains. Veneers can also help close gaps or provide the appearance of a straighter smile. No matter which option you choose, having a whiter smile will help improve the way you feel about yourself.