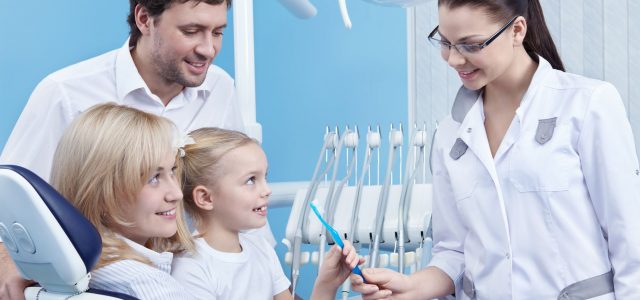 Choosing a Dentist for You & Your Family
When you are considering a dentist for your family, there are certain criteria they must be able to meet. Are they skilled professionals? Do they care about making your smile look fantastic? Do they offer a wide range of services?
A South Loop dentist who can meet those requirements would be perfect for your family. There is a practice where you can get all of this care and more. Services like Lumineers, root canals and dental implants are offered at South and West Loop Dental.
Here, we provide dental services for pediatric patients to senior adults. Pediatric cleanings, x-rays and even injuries can all be handled here. We also cater to adult patients looking for help wiht TMJ pain, tooth pain and dentures.
Our South Loop dentist can guide you to cosmetic services that will improve your smile and strengthen your confidence. If you have cracked or chipped teeth, or even teeth that are badly discolored due to damage or medications, you may benefit from Lumineers. These caps are placed over your real teeth. They look and perform like natural teeth. They can also make your smile dramatically whiter while evening out gaps and imperfections.
Dental implants can replace missing teeth. Unlike dentures, dental implants are permanently placed and do not come out. They are just like natural teeth, allowing you to chew and talk normally.
Of course, we also offer services like root canals, aligners, and tooth whitening products that you can use at home. Our Zoom! whitening is performed in the office. Using chemicals that react to special lighting, we are able to get dramatic whitening in one visit.
Whether you need to schedule an initial consult for your toddler or you need a root canal, at South and West Loop Dental, we can help. Call us today.